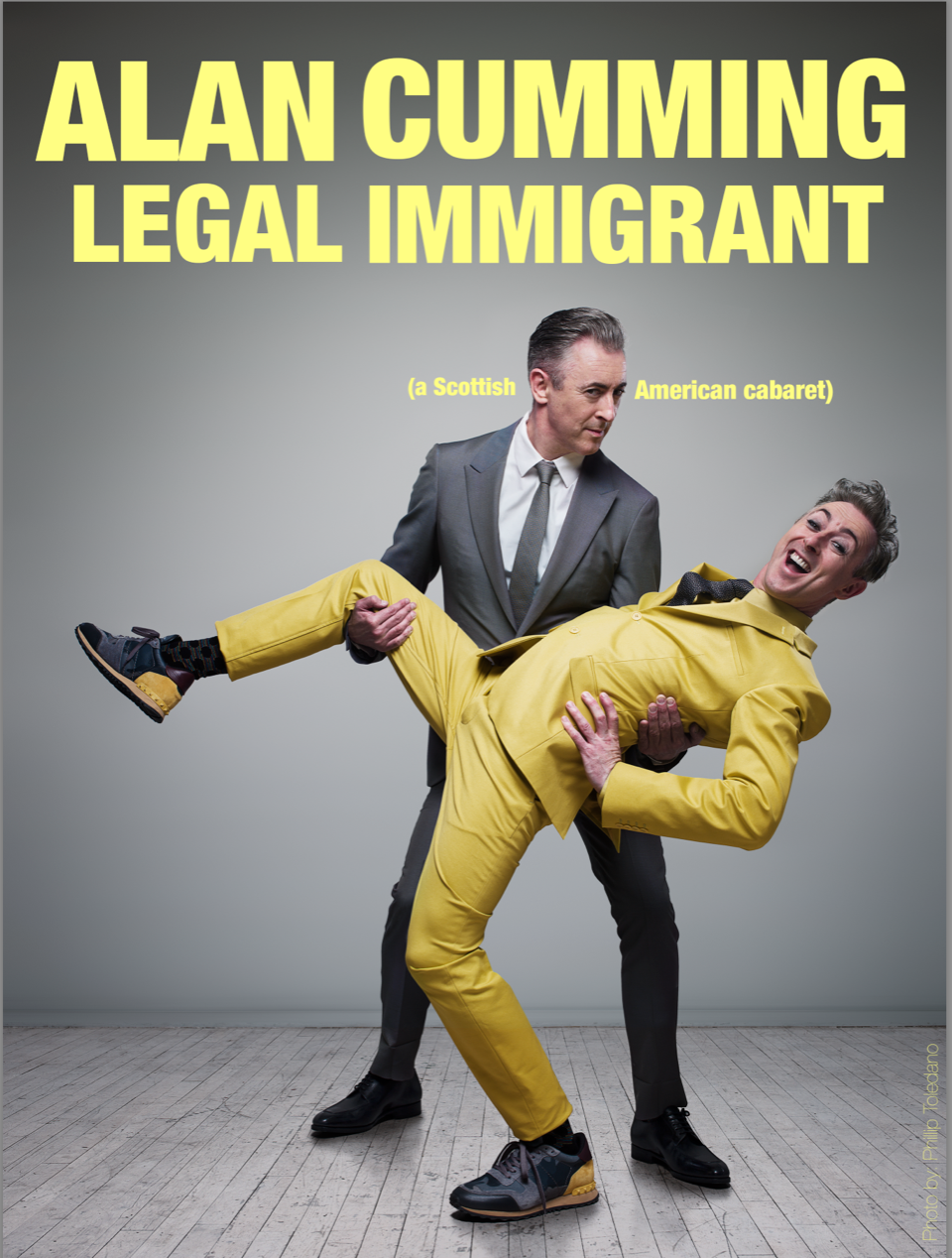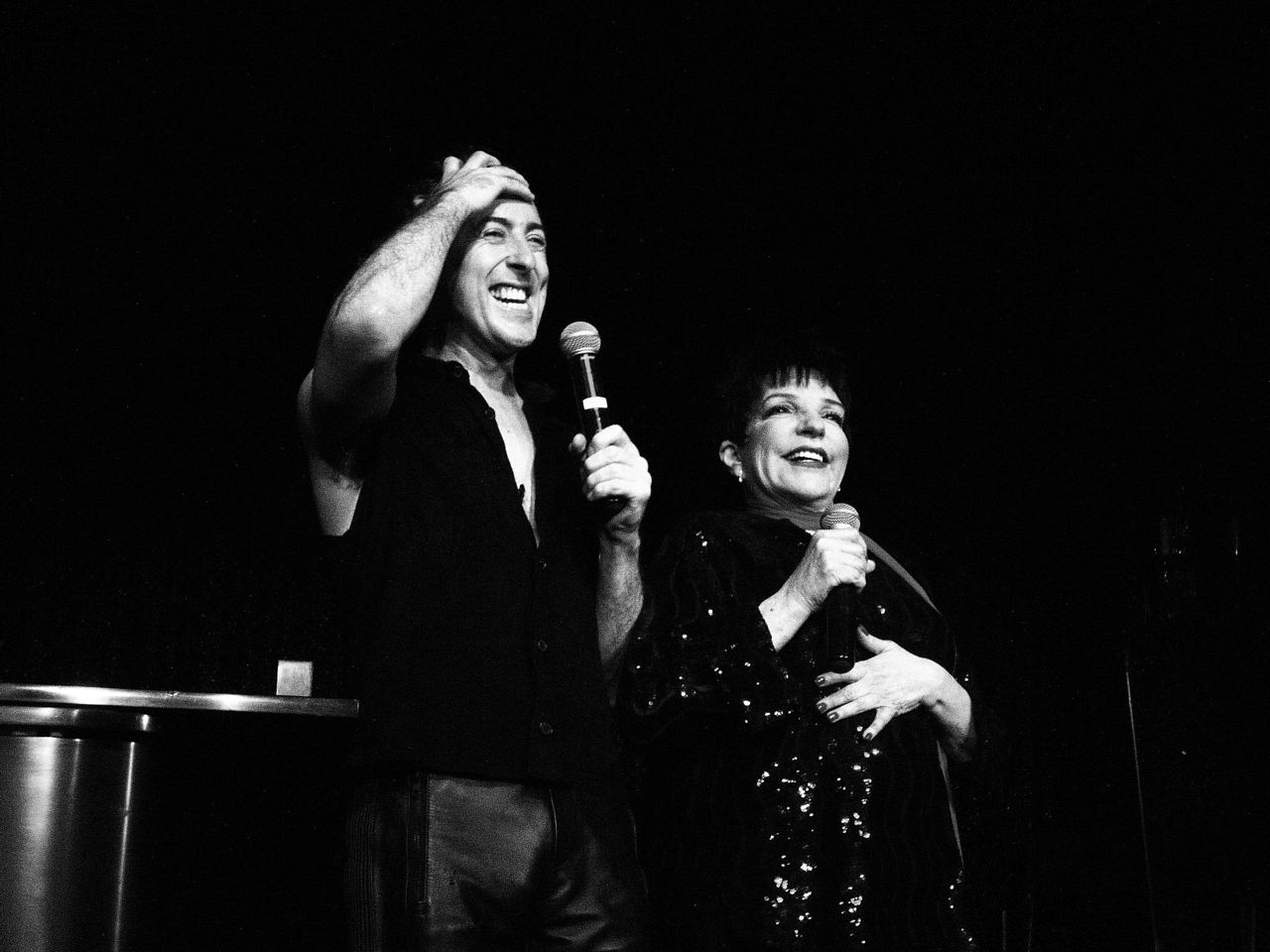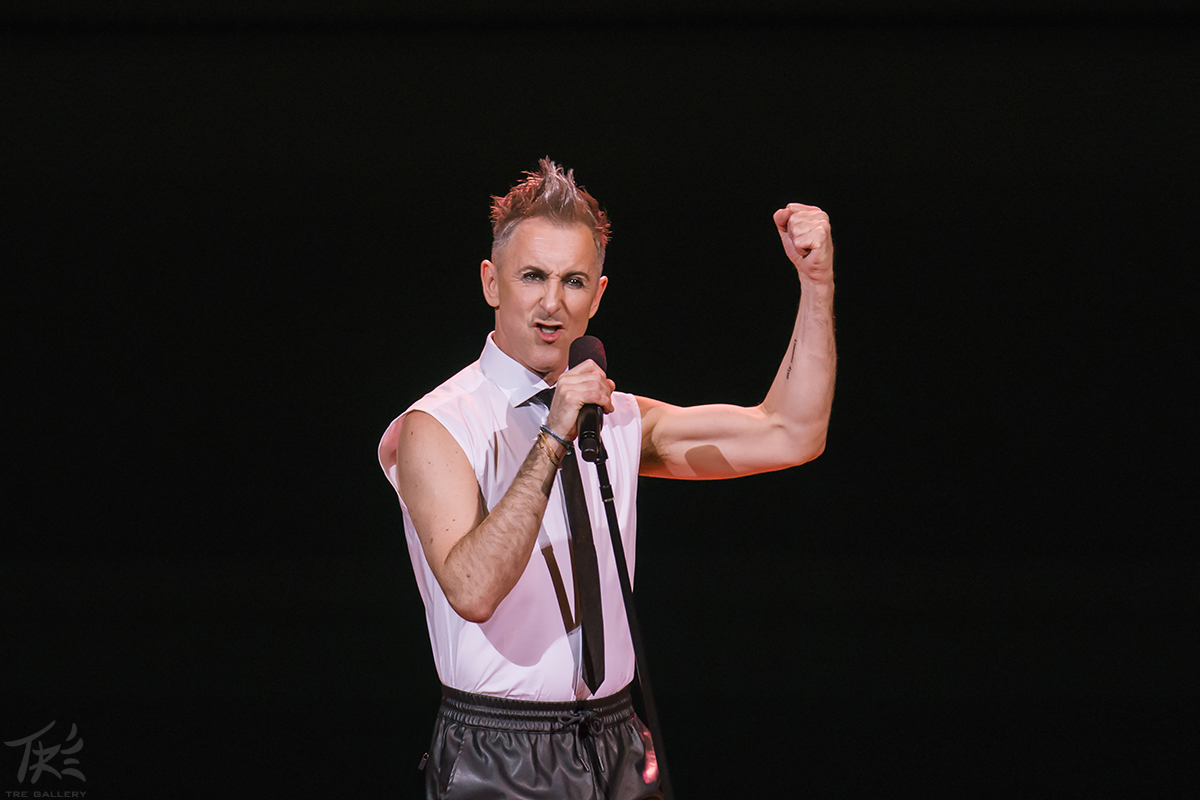 Alan's latest cabaret show is a musical collaboration with the NPR host Ari Shapiro, entitled Och and Oy! - a considered cabaret. It had a 'soft opening' with three shows in Provincetown over Labor Day 2019 and will continue to tour in 2020
His previous cabaret, Legal Immigrant, premiered in 2018 and toured the US into 2019, including a two week NYC run which saw Alan and his band rocking the legendary Cafe Carlye at 8.45pm and then rushing downtown to Joe's Pub for a midnight show each night!! Legal Immigrant was recorded live for Audible at the Minetta Lane Theatre in NYC
Alan Cumming Sings Sappy Songs is the name of the previous hugely acclaimed cabaret show Alan premiered in 2015 at the Cafe Carlyle. He went on to tour the show extensively throughout the US, Canada, Australia, and the UK. In February 2016 he returned with the show to NYC and made his sold out, solo debut at Carnegie Hall, and released a live album of the same name.
The androgynous imp is both quiet and uproarious, adorable and sensual, flippant and emotional, otherworldly and inviting...this is precisely why he's an icon to behold - he is unapologetically himself, and with a talent like that, he has no need to apologize. Billboard
I have admired Alan Cumming since first seeing him in the 1998 Broadway revival of "Cabaret." Who was this exotic, androgynous provocateur and pansexual pied piper brazenly flirting with audience members without losing his composure? He was scary and irresistible...Nothing, however, prepared me for the emotional firestorm that Mr. Cumming detonated at Tuesday's opening-night performance of his nightclub show "Alan Cumming Sings Sappy Songs," at Café Carlyle. In the underpopulated arena of male cabaret singers, Mr. Cumming may be the only one with the talent and drive to change its direction. The New York Times
So hilarious, flirty and gorgeously filthy that it's hard to decide if you want him as a new best friend or a lover. Sydney Morning Herald
Read the Sappy Reviews in full...
New York Times , The Guardian, Billboard, Sydney Morning Herald
In 2012, Alan's friend and producer, Daniel Nardicio, approached him about performing in his Legends season of concerts on Fire Island. However, this time Alan would share the stage with his old chum, Liza Minnelli. That August, history was made when Liza and Alan at the Palace stormed the Ice Palace in Cherry Grove. The show later transferred to New York City, performing at Town Hall.
From Alan on his first concert show, I Bought A Blue Car Today:
'I had wanted to do my own show for a very long time, but I had been terrified at the prospect of singing without the veil of a character. Every now and then when I was very brave, or had been emotionally blackmailed, I would sing a song at a gala or an event as myself, and really was amazed by the connection I felt between me and the audience.
In 2009 I was asked to take part in the American Songbook Series at New York's Lincoln Center and I bit the bullet and said yes. I named the show I Bought A Blue Car Today, and in it I talked about my experiences coming to America and eventually deciding to become an American citizen. (I Bought A Blue Car Today was the sentence I had to write down in my naturalization test to prove my prowess of the English language!)
Three amazing things happened:
1. I felt the fear and did it anyway!
2. I really enjoyed the experience of playing myself.
3. A whole new career doing concerts around the world opened up to me."
A couple of weeks after the American Songbook premiere, Alan flew to Australia and performed I Bought A Blue Car Today at the Sydney Opera House as part of the Mardi Gras festival (Yes, he started small!) and the subsequent tour took him to London's West End, The Geffen Center in Los Angeles, the Edinburgh festival and various venues across America. Later that year he released an album of the same name, which won a Bistro Award.