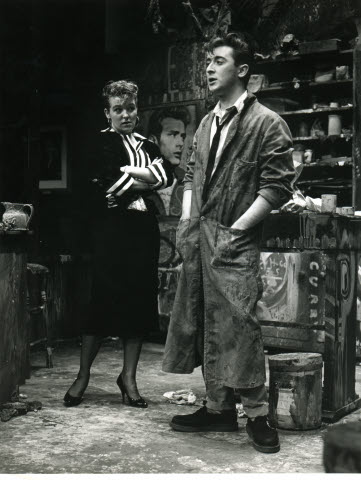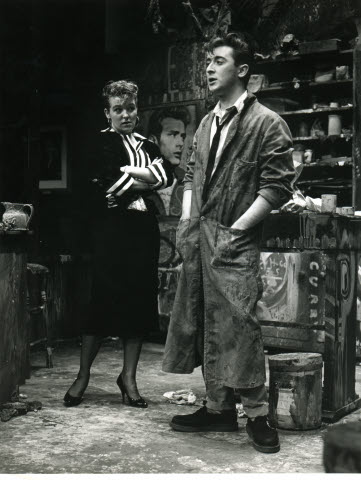 John Byrne's play is the first part of his Slab Boys trilogy, about the lives and loves of three young men from Paisley working in the slab room of a carpet factory in the 1950s. I played Phil McCann, a slab boy who spends his day grinding down paint on a marble slab in the slab room. But Phil is a budding artist and has applied to the Glasgow School of Art as his escape, and on the day the play takes place he will find out if he has been successful.
The Slab Boys is a brilliant play. Its language and characters are rich and dense, and it truly is a Scottish classic. I remember it being an incredibly challenging thing for me and during the course of it I learned so much about acting and allowing yourself to come through a character. It's one of the roles that I'd like to have had another bash at but sadly the years have taken their toll and that will never happen.
Luckily though, John Byrne went on to write other plays for these characters, and I played Phil again the next year in the second installment of the trilogy Cuttin' A Rug. The third play is Still Life, and in 2008 a fourth play, Nova Scotia, was premiered at the Traverse Theatre in Edinburgh.
The Slab Boys was performed at Dundee Repertory Theatre in early 1987, directed by Alan Lyddiard. The cast included Caroline Paterson (pictured), Robert Carlyle, Vince Friel, Irene Sunters, Alec Westwood and Paul Samson.