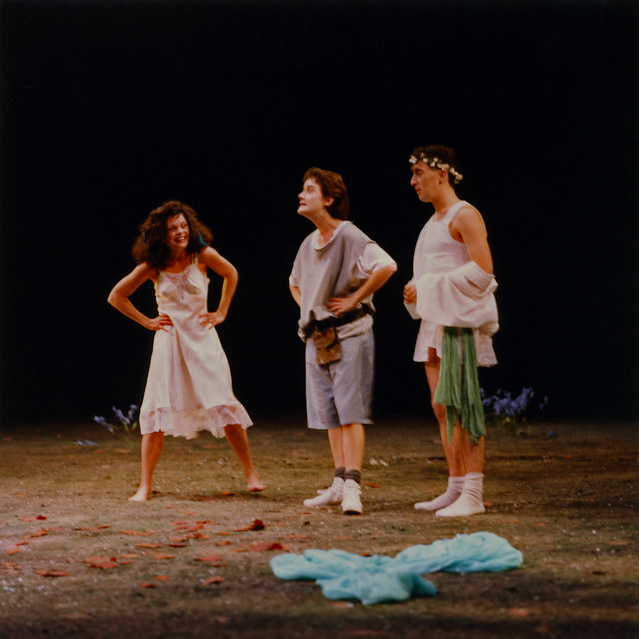 In this production by the Royal Shakespeare Company, I played Silvius, the young shepherd in (unrequited) love with Phoebe.
The production opened at the Royal Shakespeare Theatre in Stratford-upon-Avon in the autumn of 1989, then toured to Newcastle before playing the London season at the Barbican in 1990.
All I will say about this production is that I hated my costume! When the story got to the forest of Arden, everyone suddenly wore underclothes. All the other boys who were the Duke's followers got to wear cut-off long johns and singlets, but I had to wear white Y-fronts and have flowers in my hair. It was mortifying. The best thing about working at the RSC was making some great friends that I've kept in touch with ever since.
Sophie Thompson, who played Rosalind worked with me again in the films Emma and Nicholas Nickleby and as Juliet to my Romeo at the RNT studio.