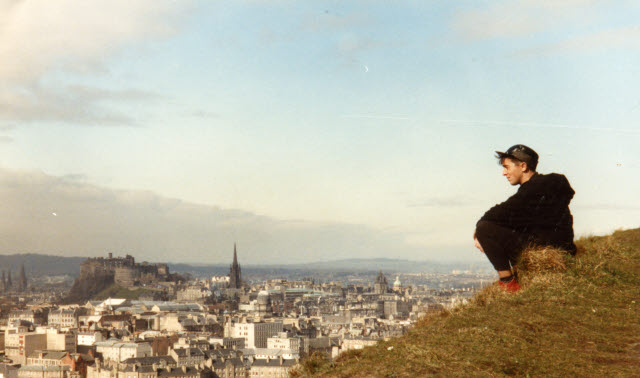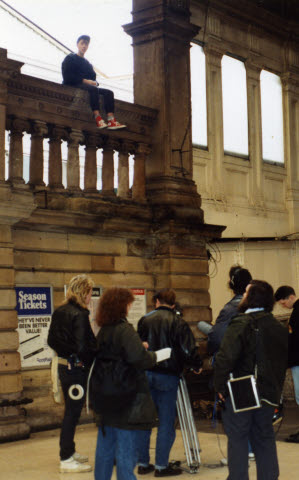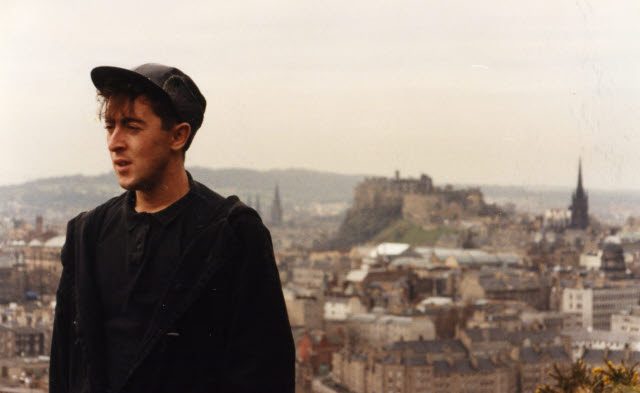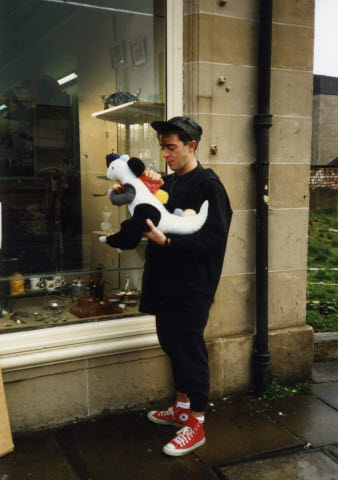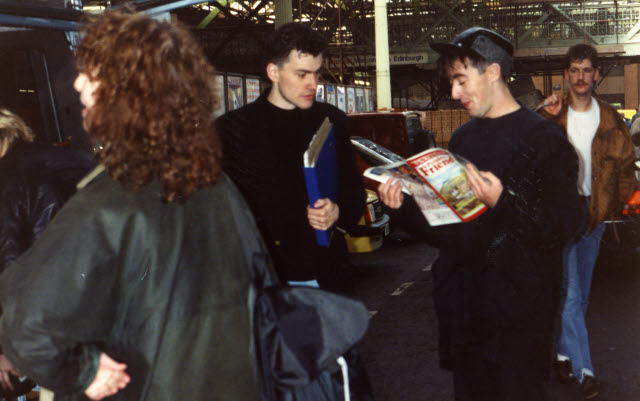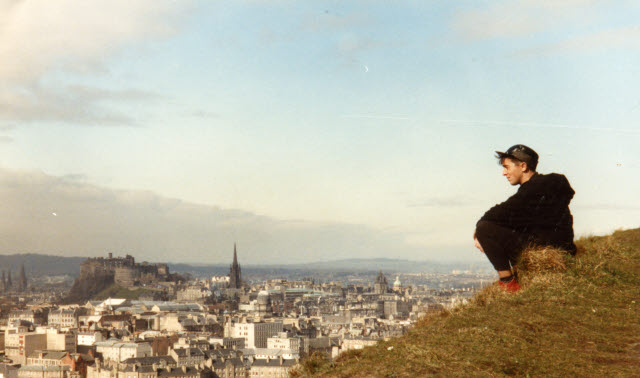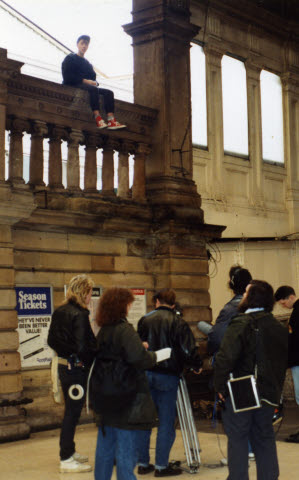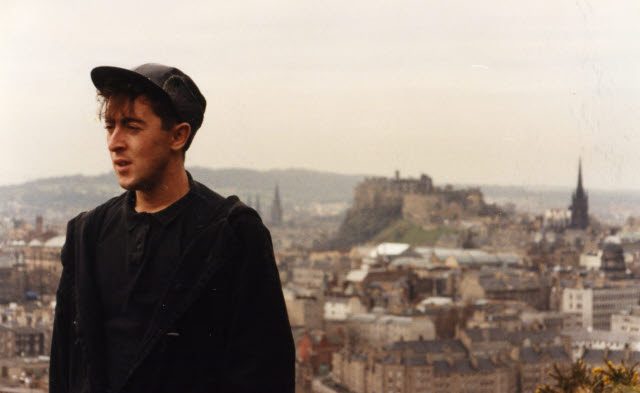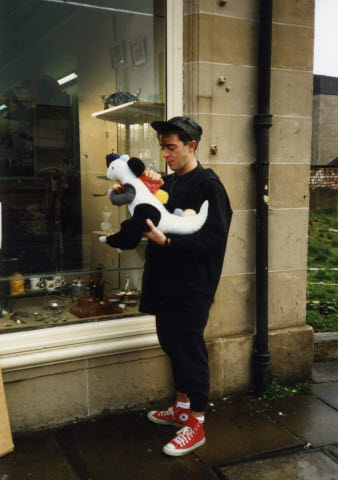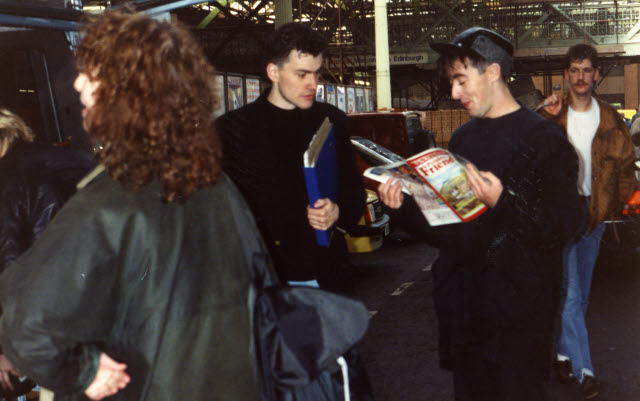 In Heavenly I played an angel who came down to earth each week and looked at everyday things from his point of view. The six parts of this series were originally included as segments in the Channel 4 show Club X, but were later broadcast on their own.
Heavenly was written and directed by my friend Mark Cousins who later went on to run the Edinburgh Film Festival as well as present many TV shows and write many books on cinema, as well as be a lovely person.
My brother Tom appeared in this series! This is him in the picture with me standing in the puddle.