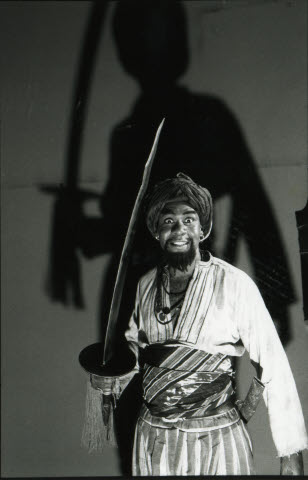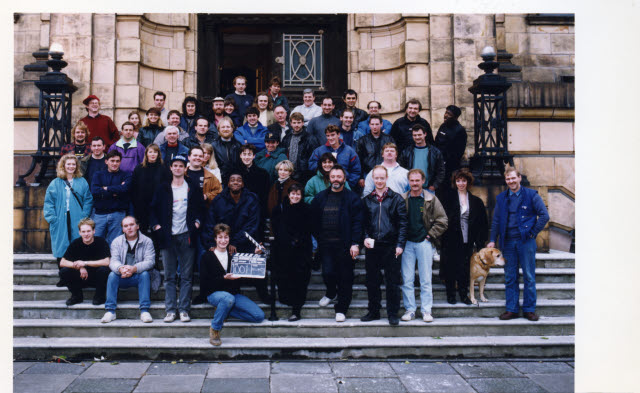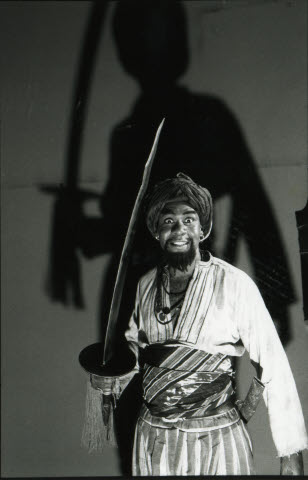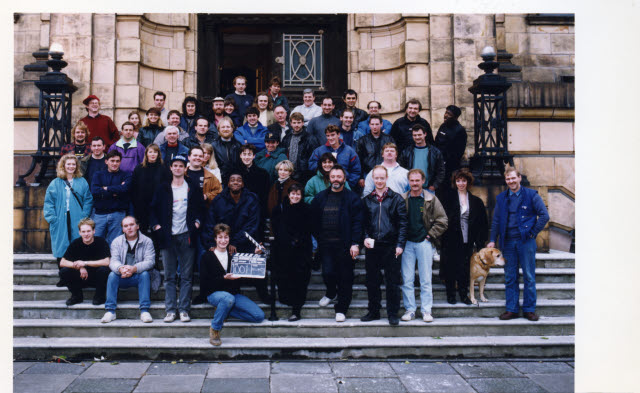 Bernard and the Genie is a BBC film written by Richard Curtis (who also wrote Four Weddings and a Funeral and Notting Hill) and directed by Paul Weiland.
I play Bernard Bottle, an art dealer who is having the worst day of his life: he is fired by his boss (Rowan Atkinson) then left by his girlfriend. When he rubs the Christmas present his girlfriend gave him the previous year (a lamp, duh), there is an explosion and he wakes up in hospital with singed testicles! When he returns home, he discovers a genie (Lenny Henry) living in his flat, and after an initial fight they become fast friends and go off on an adventure round London.
I absolutely loved making this film. I got to work with people I had admired for years like Lenny and Rowan, and I got to fly on a magic carpet! I also got to have breakfast in my trailer with Gary Lineker and to stand on Melvyn Bragg's head. (Yes, I really did. I actually went up to him at a party years later and drunkenly reminded him of this but it didn't go down too well!)
It's also great to have been in something like this that was shown at Christmas and has a really special place in people's hearts. There is a certain age bracket of person who comes up to talk to me and Bernard and the Genie is always the first thing they mention.