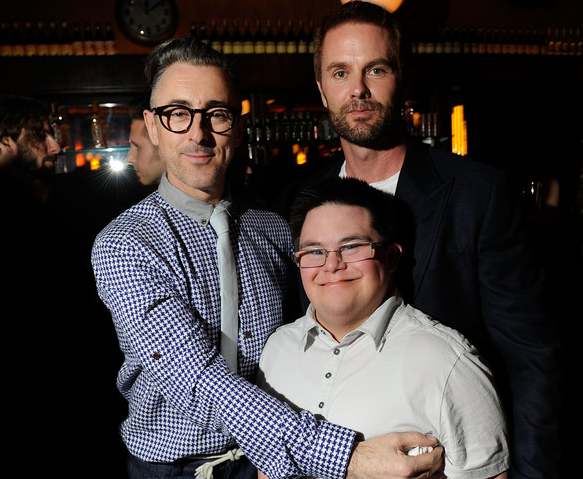 Any Day Now was written and directed by Travis Fine and is the story of a gay couple in the 1970s and their struggle to keep custody of a down syndrome child who they have become fathers to. It was shot in Los Angeles in May/June 2011.
Myself and Garret Dillahunt play the gay couple, and the amazing Isaac Levya is Marco. I was immediately drawn to this incredible story. It really is a beautiful one and confounds your expectations and challenges your prejudices about what a family means. I was also keen to do the film because I am sad to say that things haven't really changed all that much for same sex couples in the arena of adoptions since the film was set. There are certain states where it is possible but in most it is still utterly impossible to do without going elsewhere, usually abroad, or through surrogacy. So the activist in me and the artist in me were both conjoined in perfect harmony in the character of Rudy Donatello.
It won audience awards at over ten film festivals, including Tribeca where it premiered. I was given Best Actor awards from Outfest, Seattle, Key West, and Napa Valley film festivals.
It was released in the US on December 14th 2012, and in the UK in September 2013