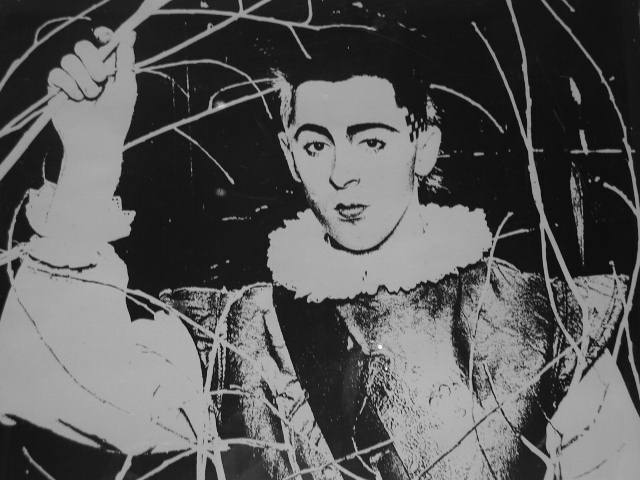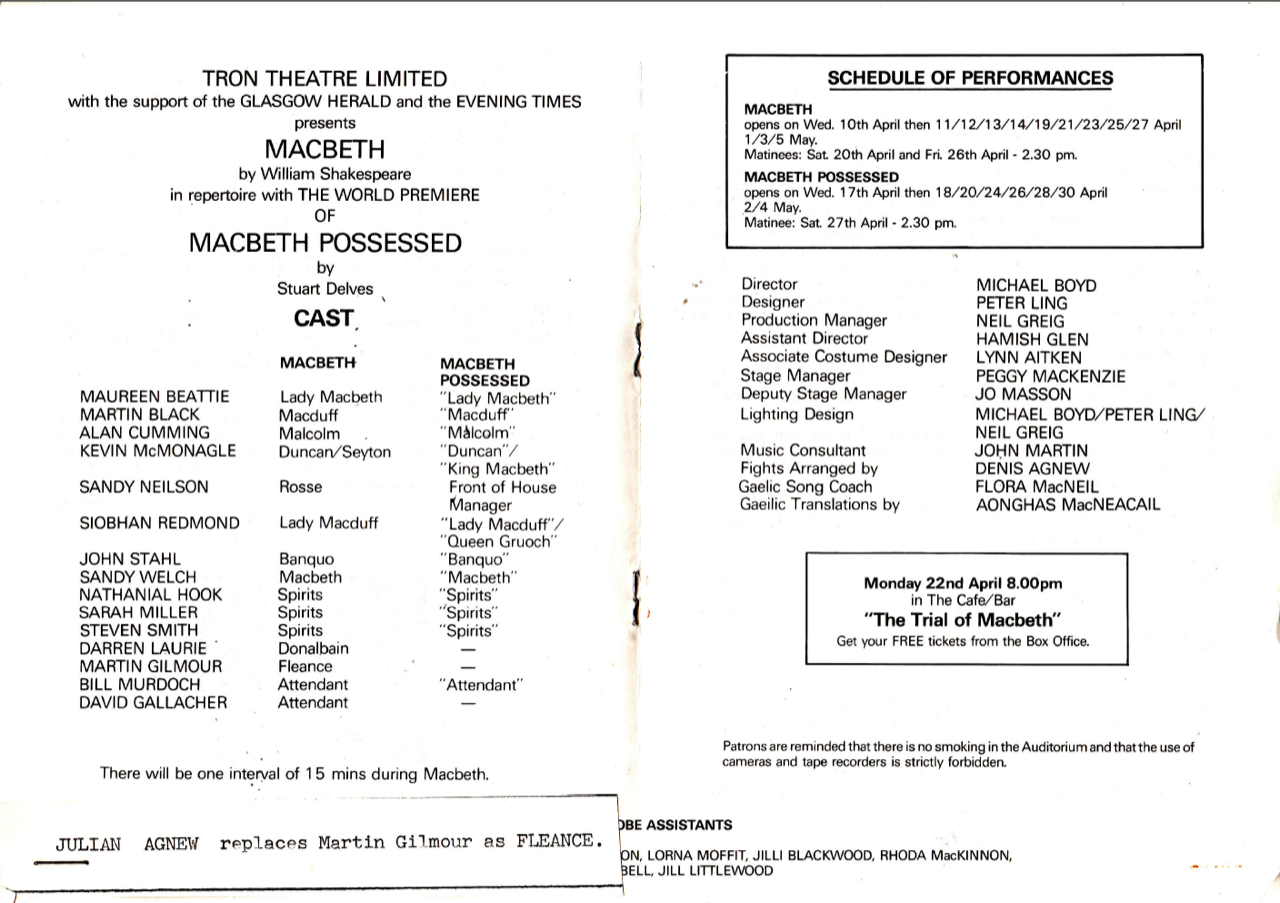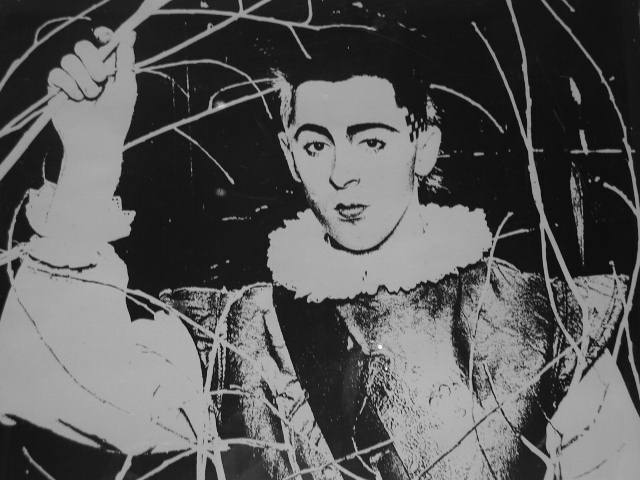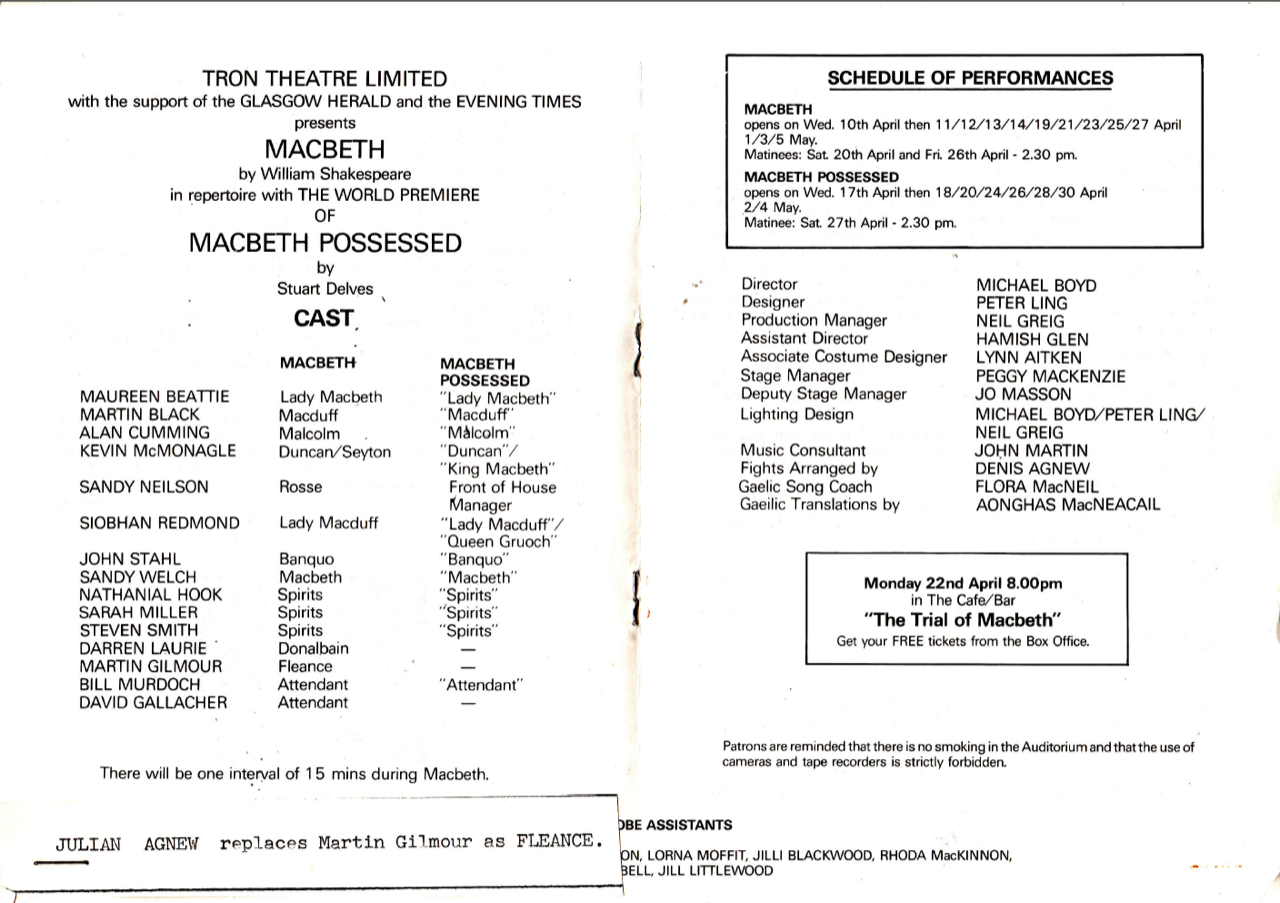 I was allowed time off from my final term at the Royal Scottish Academy of Music and Drama to play Malcolm in both Shakespeare's Macbeth and a new play, Macbeth Possessed by Stuart Delves. This was my professional theatre debut, and a completely amazing experience for me.
I was only 20 and still a student and here I was working with these really great Scottish actors on this brilliant play, in a new theatrical venue in Glasgow. Michael Boyd directed and he really helped me open up as an actor in a way that nobody had at drama school, by making me look again and again at the text, and questioning it and my understanding of it. I was so eager to learn and to please Michael and I think in a way he made me the actor I am now. But he shouldn't be blamed!
He insisted on putting back the 'England scene' which is often cut, in which Macduff comes to visit Malcolm in exile and we see a side of Malcolm that is not so pure and innocent as we might have been led to believe.
The play was produced by the Tron Theatre in Glasgow. I had first worked at the Tron as an usher in my first term at college, and then Victor and Barry appeared there in the weekly Gong Shows in the bar. In fact we went on to win the Gong of Gongs, hosted by Robbie Coltrane, and I think it was during that time that Michael noticed me and thought of me for Malcolm.
Maureen Beattie was Lady Macbeth, and she had been in Dundee Rep's theatre-in education company that had come to Monikie Primary School when I was a little boy and made me want to become an actor! And also Siobhan Redmond played Lady Macduff and many years later she was Shona Spurtle in The High Life.